Hi, guys! Here also comes a new
sub ohm vape tank
- Aspire Nepho Sub Ohm Tank with the child lock system. So do you want to know more about this vape tank? Let's see more details about Aspire Nepho Tank below.
Aspire Nepho Tank 4ml
comes fitted with Aspire's new Kanthal mesh coil rated at 0.15 ohms, also included is a new Kanthal wire, 0.5 ohm coil, both are 'press fit' for ease of replacement. Both coils have phenomenal wicking capability, which ensures increased vapor and flavor, just as you'd expect from Aspire innovations.
With the improved flavor and vapor production you can form your own mini weather system each time you vape! The Aspire Nepho Tank also has a child resistant locking mechanism for extra safety.
Parameters
Diameter: 27mm
Height:50mm
Capacity: 4ml
Threading: 510
Filling Method: Top filling
Airflow Type: Adjustable top airflow
Insulator Material: German PEEK
Color: SS, Black, Rainbow, Blue
Uwell
Nunchaku Tank
's Pro-FOCS(professional flavor optimizing core system) flavor testing technology is to perfect the flavor profile and to provide a satisfying vape experience. With the inside beautiful helical cover and separate condensation holder, it is easy to detach and reassembled, very convenient to clean.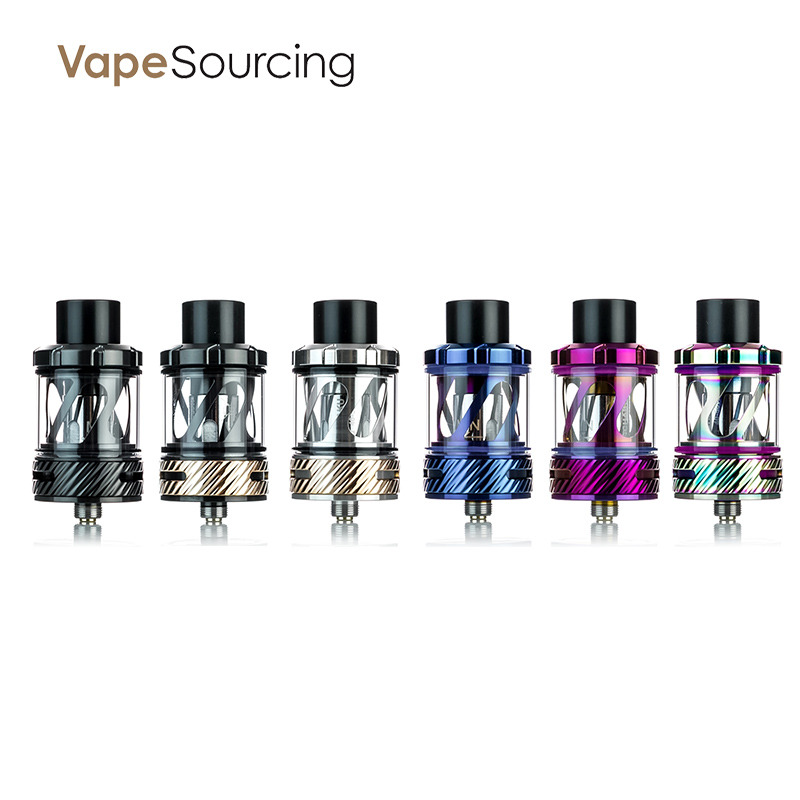 Working with the Uwell Nunchaku coils, the Uwell Nunchaku Tank will bring large clouds at the low wattage. There are the 5ml Standard Edition and 2ml EU Edition for you to choose. About the 2ml EU Edition, you can remove the silicone stopper to get the 5ml capacity.
Parameters
Material: Stainless Steel, Quartz Glass
Capacity: 5ml
Size: 25.2 * 49.6
Resistance: 0.25ohm, 0.4ohm
Connection Threading: 510
Airflow Adjustable: Bottom
Fill Liquid: Top
Coil: Claptonized A1 coil 0.25ohm (40-50W), Claptonized A1 coil 0.4ohm (45-55W)