Guys, here is one latest pod vape available in Vapesourcing
vape shop
online - Next Mind CT1 Pod System Kit with the newly IDCT system. And I will also recommend you another pod system kit for you - VOOPOO PANDA Pod Starter Kit, so which one do you prefer?
Next Mind CT1 Pod Vape Kit
adopts an advanced IDCT design(Independent detachable coil & tank) to save plenty of money for you. You just need to replace the coil instead of replacing whole pod cartridge. The pod cartridge utilizes pure ceramic coil which has no cotton, it will produce purer flavor for you. The pod also features innovative leak-proof design and twist lock design to avoid leakage. The coil equips with self-cleaning system, which can change the flavor in a quick time. The CT1 kit is powered by 650mAh built-in battery, it will meet you daily vaping demand.
Parameters
Size: 94mm * 27mm * 20mm
Battery Capacity: Built-In 650mAh Battery
Pod Capacity: 3.5ml
Wattage Range: 10W-17W
Coil Type: Ceramic Coil
Resistance: 1.0ohm Or 1.2ohm
VOOPOO PANDA Pod
Starter Kit is designed for starters and minimalist vapor users. It is inspired by the Panda with an ergonomic design and lovely appearance. It works with a built-in 1100mAh battery so you will enjoy a long-lasting vape time after 1.5 hour charging. The Panda Kit comes with two pods for different juices, one is for Nicotine salt and the other is for regular e-liquid. Just grip the VOOPOO Panda in your palms for an on-the-go vape!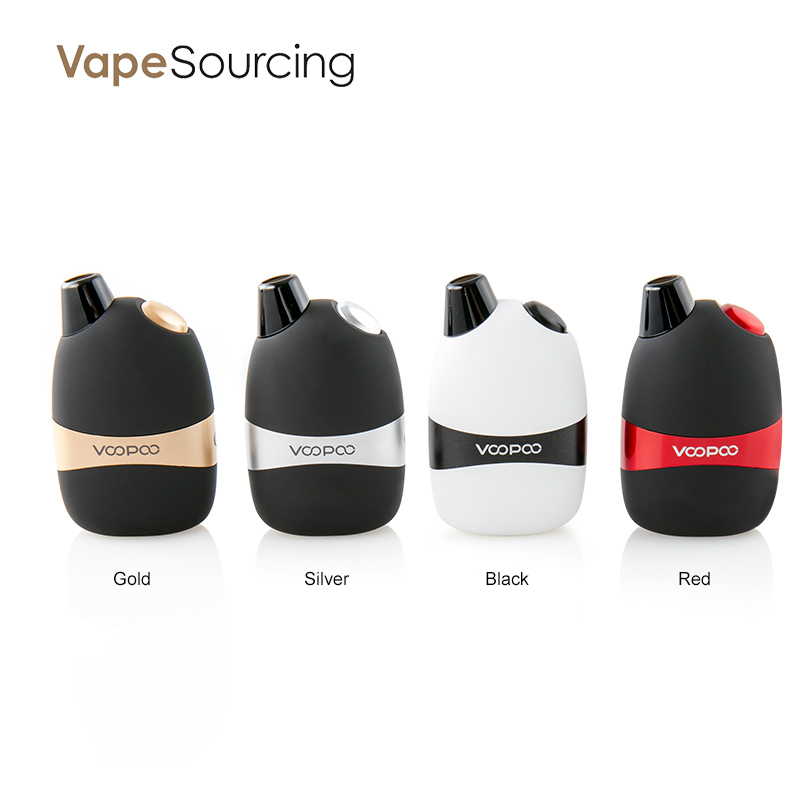 Parameters
Dimensions: 75*47.5*27.4mm
Capacity: 5ml
Wattage: 8W and 12W
Resistances: 1.2Ω(8W) and 0.8Ω(12W)
Battery capacity: 1100mAh
If it is able to fill E-liquid:Support to fill E-liquid multiple times
Charging method and charging time:USB, 1.5H (Work-in-Charge)