Guys, today let me introduce two kinds of clone vape - ShenRay JK Mini Style RTA and ShenRay Skull HK Style Hybrid
Mechanical Mod
. Now let's take a close look at them below.
The
ShenRay JK Mini Clone RTA Tank
is a 24mm rebuildable tank made from 316 Stainless Steel. It has 4.5ml of juice capacity and comes with 2ml glass tube for TPD compliant. It has a single coil deck with new design for more airflow and flavor. The triple channeled airflow hits the coil from top, side and bottom. It comes with random color 810 drip tip.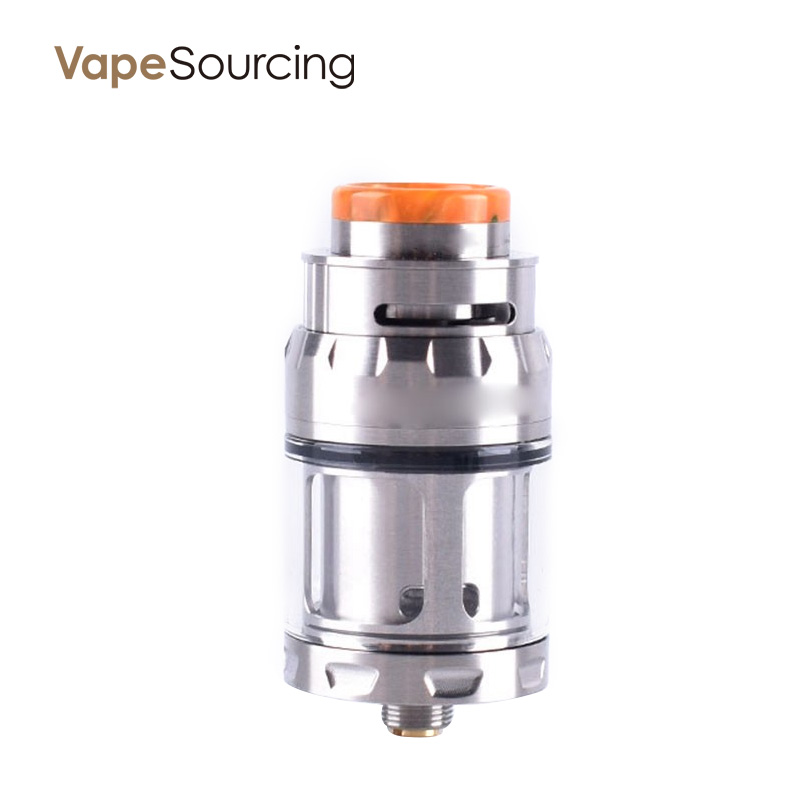 Parameters
Size: 24 * 55mm
Diameter: 24mm
Material: Stainless Steel
Capacity: 2ml / 4.5ml (with bubble tank)
Thread Type: 510
The
ShenRay Skull HK clone Mechanical Mod
is a mechanical tube mod, which has a diameter of 28.5mm and this mechanical mod is constructed from brass. What's more, It can be compatible with the single 18650 / 20700 / 21700 battery (NOT INCLUDED). It comes with spring-loaded fire button.
Parameters
Product Type:Mechanical
Battery Type:Interchangeable
Compatible Battery:18650 / 20700 / 21700
Telescoping Mod:No
Thread Type: 510
Depth: 28.5mm (1.12 inch)
Height:90mm (3.54 inch)
Width:28.5mm (1.12 inch)