Guys, another latest Uwell Crown 4 Tank comes into our sight, the upgraded version of Crown 3. It utilizes self-cleaning technology, and mesh coil is also available on the tank. So are you interested in it? And let's make a comparison between
Uwell
Crown 4 Vape Tank and Geekvape Alpha Tank below.
Uwell released the
Uwell Crown 4 Vape Tank
Atomizer with 28mm diameter, which is the upgraded version of Crown 3 that is still hot-sale in the vape market. It can hold up 6ml e-juice capacity and 5ml straight glass for you option. Crown 4 Tank is hand polished and adopts patented self-cleaning technology, it can absorb the e-juice condensation and reduces juice leakage. Besides, the package included Dual SS904L Coil with 0.2ohm and 0.4 ohm offer better flavor and longer life with higher quality. It's with the top filling design and bottom adjustable airflow system, so you could enjoy easier refilling method and smooth airflow.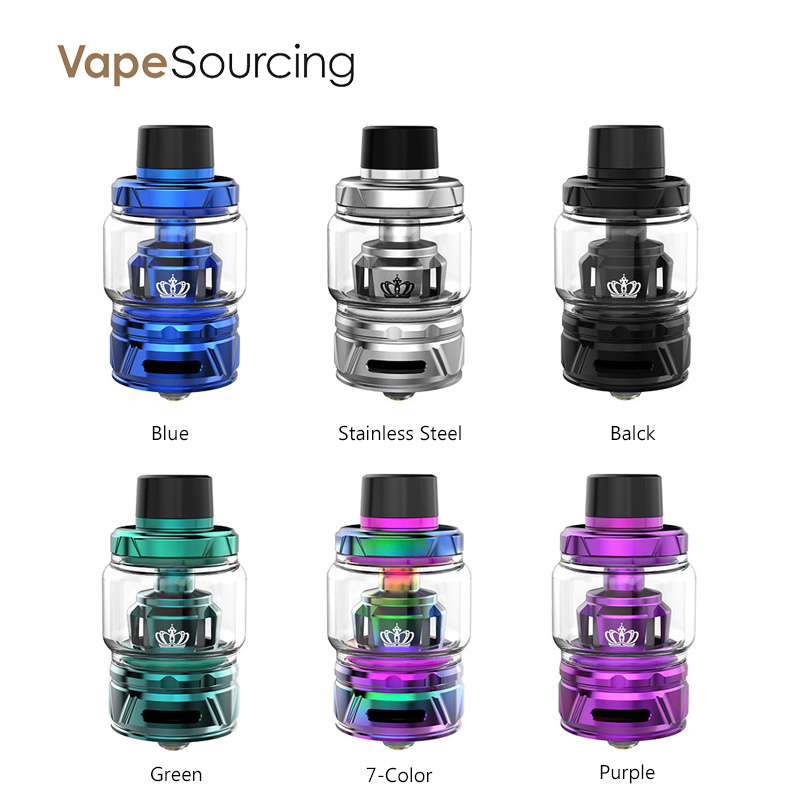 Parameters
Parameters Size: 28*54.8mm
Material: Stainless Steel, Glass & Silicone
Coil type: Dual SS904L Coil 0.2ohm (70-80W)
Dual SS904L Coil 0.4ohm (60-70W)
SS304 UN1 Coil 0.25ohm (55-65W)
FeCrAl UN2 Coil 0.23ohm (60-70W)
Geekvape Alpha Vape Tank
comes with resin material which perfectly match the Nova mod. It features top filling system with a button to press open. There are two mesh coils in the package, which will taste better and last longer, one 0.15 ohm mesh coil with an output range 60W to 110W and the best for 75W to 95W, and another 0.4-ohm coil head with an output range of 50 to 80W and a recommended range of 60 to 70W. The two Mesh Mellow coils adopts cotton imported from Egypt, giving you better taste and longer vaping!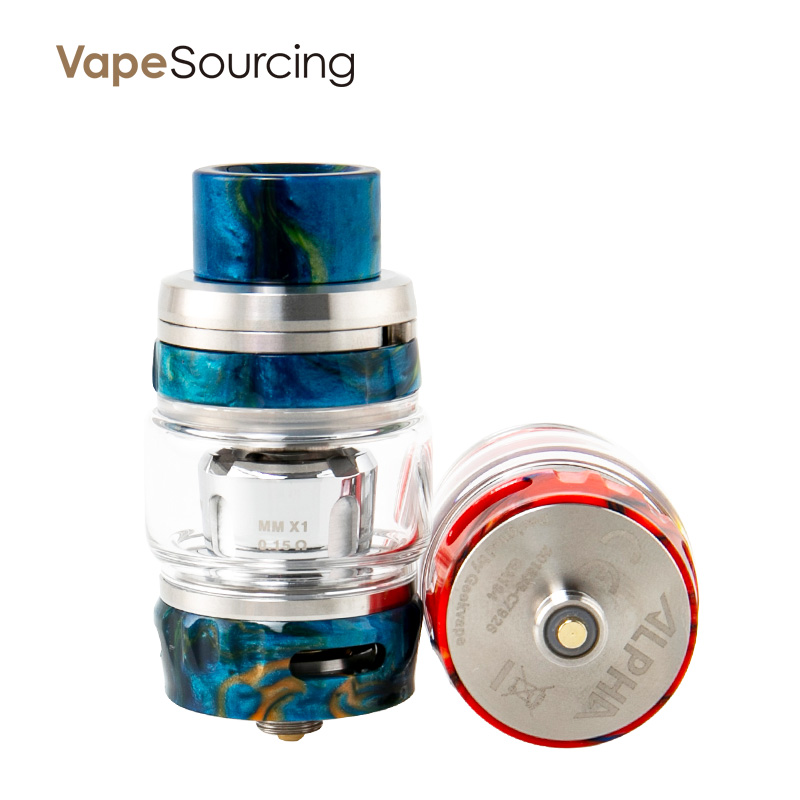 Parameters
Materials: SS
E-Juice Capacity: 4ml
Coil type: MM *1 0.15 ohm(60-110W best for 75-95W) / MM *2 0.4 ohm(50-80W best for 60-70W)
Thread: 510